Stars Shine on VMA Red Carpet 2021
The MTV VMA's have always been one of the big red carpet events of the year to watch as artists really go all out, pushing fashion limits and creating styles.
In the last year, we've seen red carpet events cancelled and shifted to online versions which have not been nearly as exciting or controversial, so it's great to see the VMA's take centre stage once again.
Here are some of the most outstanding outfits from this year's event.
ED SHEERAN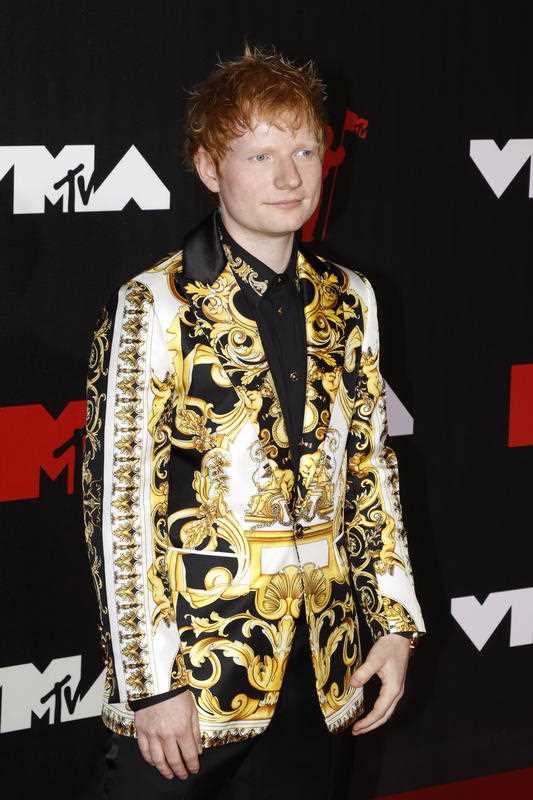 British singer Ed Sheeran arrives on the red carpet for the MTV Video Music Awards at the Barclays Center in Brooklyn, New York, USA. EPA/JASON SZENES
SHAY MITCHELL

Shay Mitchell arrives at the MTV Video Music Awards at Barclays Center in New York. (Photo by Evan Agostini/Invision/AP)
MEGAN FOX & MACHINE GUN KELLY
US actress Megan Fox (L) and US rapper Machine Gun Kelly (R) arrive on the red carpet for the MTV Video Music Awards at the Barclays Center in Brooklyn, New York, USA. EPA/JASON SZENES
ASHANTI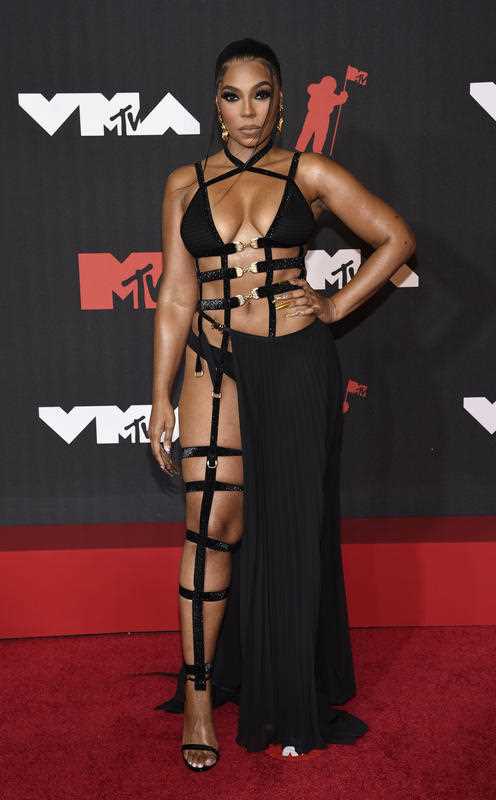 Ashanti arrives at the MTV Video Music Awards at Barclays Center on Sunday, Sept. 12, 2021, in New York. (Photo by Evan Agostini/Invision/AP)
CAMILLA CABELLO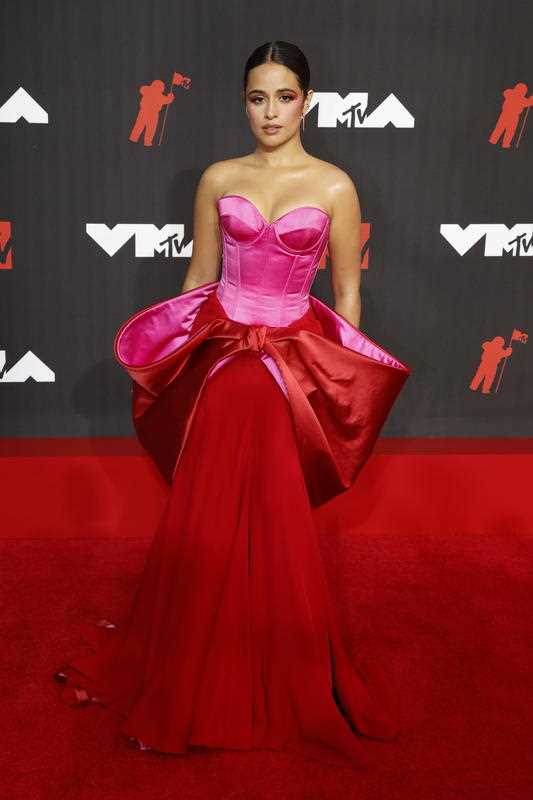 Cuban born US singer Camilla Cabello arrives on the red carpet for the MTV Video Music Awards at the Barclays Center in Brooklyn, New York, USA EPA/JASON SZENES
LIL NAS X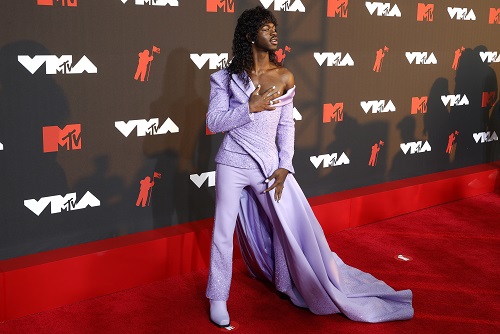 US rapper Lil Nas X arrives on the red carpet for the MTV Video Music Awards at the Barclays Center in Brooklyn, New York, USA EPA/JASON SZENES
KATARINA DEME & THE KID LAROI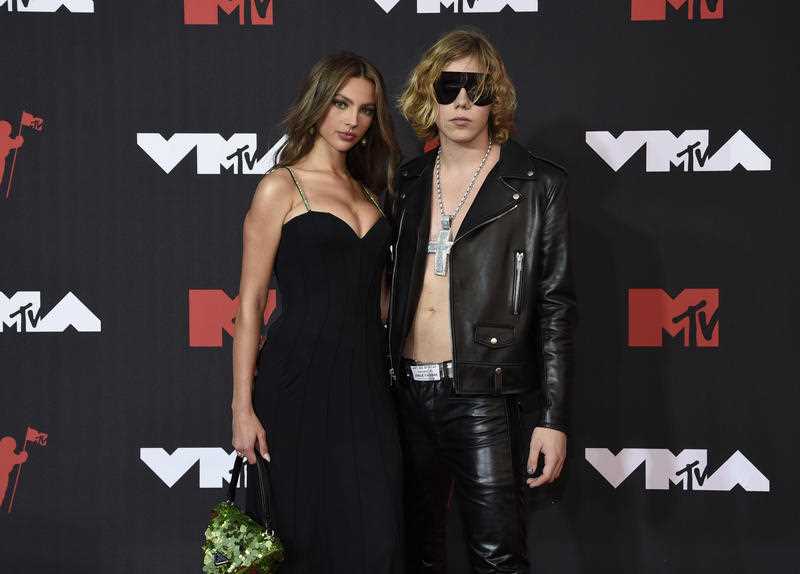 Katarina Deme, left, and The Kid Laroi arrive at the MTV Video Music Awards at Barclays Center on Sunday, Sept. 12, 2021, in New York. (Photo by Evan Agostini/Invision/AP)
OLIVIA RODRIGO

Olivia Rodrigo arrives at the MTV Video Music Awards at Barclays Center on Sunday, Sept. 12, 2021, in New York. (Photo by Evan Agostini/Invision/AP)