The Masked Singer Australia 2021's First Celebrity 'The Volcano' Revealed to Be Hollywood A-Lister!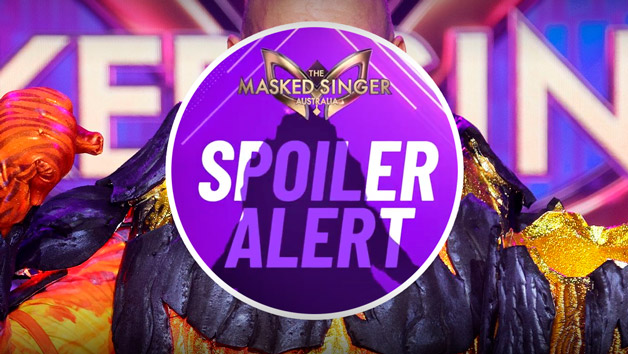 The Masked Singer is back for a third season and fans and judges were blown away by the first celebrity unmasking in 2021, with 'The Volcano' revealed to be a Hollywood A-Lister.
AUSTRALIA, YOUR FIRST MASK OF 2021 IS.... #MaskedSingerAU pic.twitter.com/yp3Ile4FXU

— The Masked Singer Australia (@maskedsinger_au) September 13, 2021
After his performance of The Proclaimers "I'm Gonna Be (500 Miles)", the judges decided The Volcano would be the first celebrity to be unmasked. It was finally revealed to be Hollywood A-lister, international superstar, and soccer legend, Vinnie Jones.
None of the four judges correctly guessed the first singer's identity. Dannii Minogue guessed Sacha Baron Cohen, Dave Hughes guessed Christian Bale, Jackie O guessed Anthony Mundine and Urzila Carlson guessed Billy Bob Thornton.
Who do YOU think is under the mask? #MaskedSingerAU pic.twitter.com/YQD5osBXpU

— The Masked Singer Australia (@maskedsinger_au) September 13, 2021
The clues given for the Volcano from the Masked Singer website were:
"Clues: I am the volcano and you never know when I'll blow my top. Volcanos are here for a long time, not a good time. I know I have some dragon in my history and that's not unusual. I don't want to get emotional but I remember when Hollywood called, cultural differences were very big.
But I'm someone who believes in grabbing life by the you-know-what. Whatever you think of me, respect my three records although you probably only know about one. Back when I was having the time of my life.
Us volcanos believe in fighting fire with fire. Will I blow my top again? You can set your watch by it."
What an EXPLOSIVE first night of The #MaskedSingerAU! Be honest, who had Vinnie Jones?! Keep those guesses coming! Who's being unmasked next? pic.twitter.com/J5CfFZ9k7Q

— The Masked Singer Australia (@maskedsinger_au) September 13, 2021
The English-Welsh actor was formerly a professional soccer player but turned to acting with his film career beginning in 1998 with Lock, Stock, and Two Smoking Barrels. He's been in films such as Snatch, Gone in 60 seconds, Swordfish, and also played Juggernaut in X-Men: The Last Stand.
Jones revealed his appearance to his Instagram followers with the caption:
"TOP SECRET International exclusive reveal!!!!"
Judge Dannii Minogue commented: "This was epic 🔥 on fire! My son has not stopped singing that song all morning."
The Masked Singer Australia continues with eleven remaining celebrities, Baby, Atlantis, Vampire, Mullet, Kebab, Lightning, Piñata, Professor, Duster, Pavlova, and Dolly. It airs Sunday-Tuesday at 7:30pm on 10 and 10 play.
---
Image Credit: (@maskedsinger_au / Twitter)